Discussion Starter
•
#1
•
Britain builds robot to test military
equipment, suits for armed forces​
[FONT=&quot]Published April 08, 2014[/FONT]​
[FONT=&quot]Associated Press[/FONT]​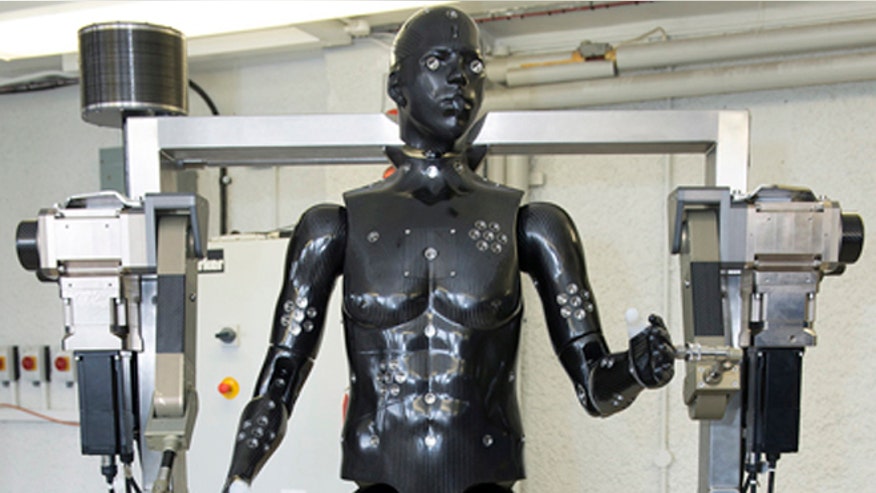 Scientists plan to use "Porton Man" to test military equipment and protective suits for Britain's armed forces.
​

A $1.8 million robotic mannequin that can run, kneel and lift his arms to sight a weapon like a soldier will help test the latest in military equipment, Britain's government says.

The Ministry of Defence says its newest recruit, "Porton Man," is made out of lightweight materials used to build Formula One racing cars, some of the fastest vehicles on Earth.

The robot, designed by the British company i-bodi Technology, is named after the home of the Ministry's Defense Science and Technology Laboratory (Dtsl).

At the laboratory, scientists plan to use the robot to test equipment – like protective clothing for soldiers -- and will record data taken from more than 100 sensors on the mannequin's body.

"Dstl is also the only laboratory in the world that can use chemical warfare agents to assess the effectiveness of complete clothing systems such as the chemical, biological and radiological suits used by UK armed forces," the Ministry of Defence said in a press release.

Philip Dunne, the minister for Defense Equipment, Support and Technology, said the robot will assist the development of 'battle-winning and life-saving equipment."

<Comments>
Where is the US version of the Bionic Soldier??