·
Mopartial to Challengers
2013 Dodge Challenger R/T Classic
I finally got tired of seeing all of those ugly scratches on the rounded edge of my driver's side door sill and decided to buff those suckers out of my sight. Since this only happens on the driver's side and because I'm usually the sole occupant in my Challenger, I can only surmise the scratches come from me dragging my leg and ankle over the rounded door sill edge as I enter and exit the car.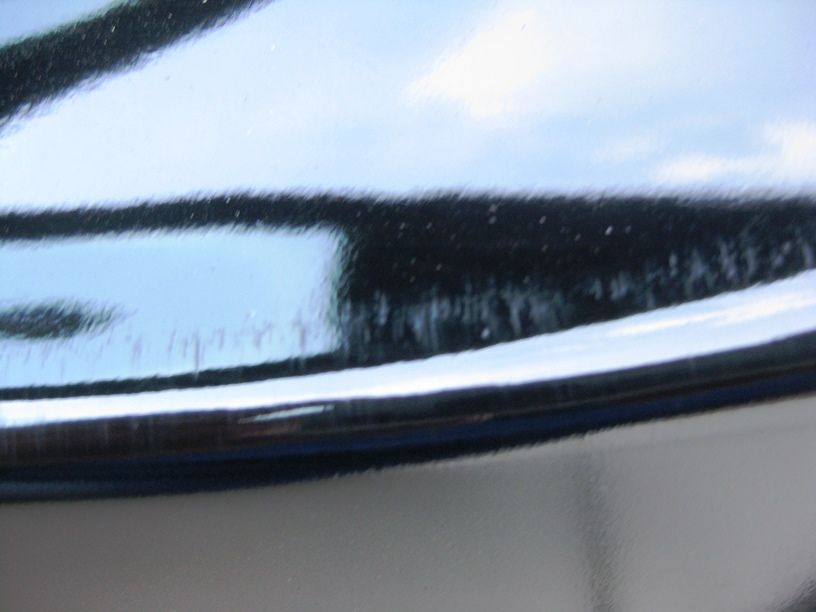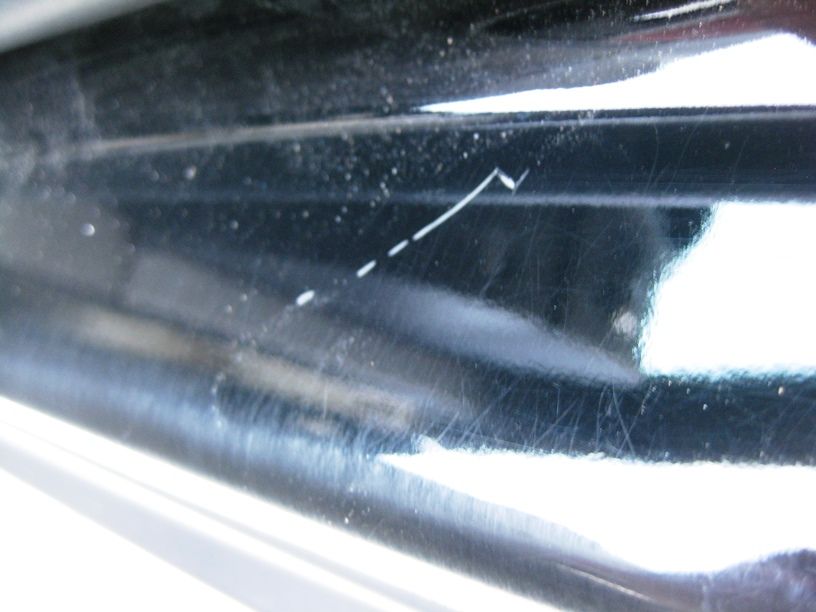 Since I wear cotton jeans pretty darn near all of the time. the scratches (though ugly) would be light and correctable. I decided I could use a relatively "light" combo of a 4" diameter foam polishing pad with my dual action machine polisher and Meguiars Swirl-X, one of the least aggressive (low cut), consumer grade compound-polishes available over-the-counter. I poured some Swirl-X on my foam polishing pad and worked it in by hand to saturate the pad.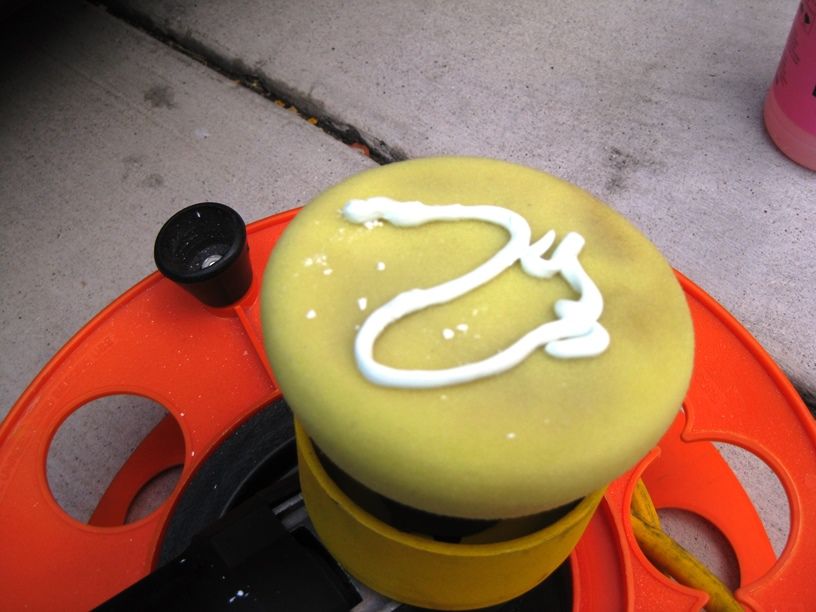 Since I knew I would have my machine polisher at an angle on the rounded sill edge, I took the extra step to cover my exposed interior to protect it from splatter.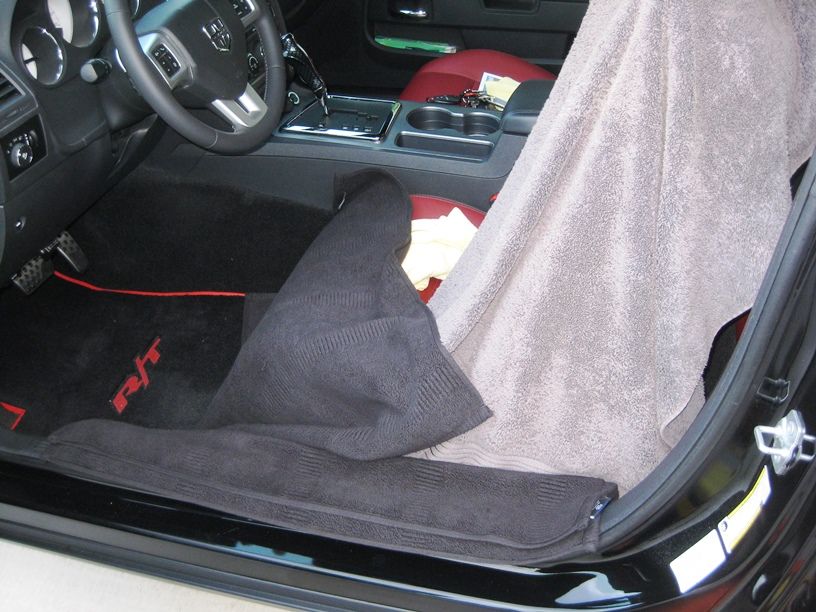 I worked both the top and sides of the door sill, as well as the rounded edge. My polisher speed was set to 5 and I applied moderate pressure, making several passes over the scratched surfaces.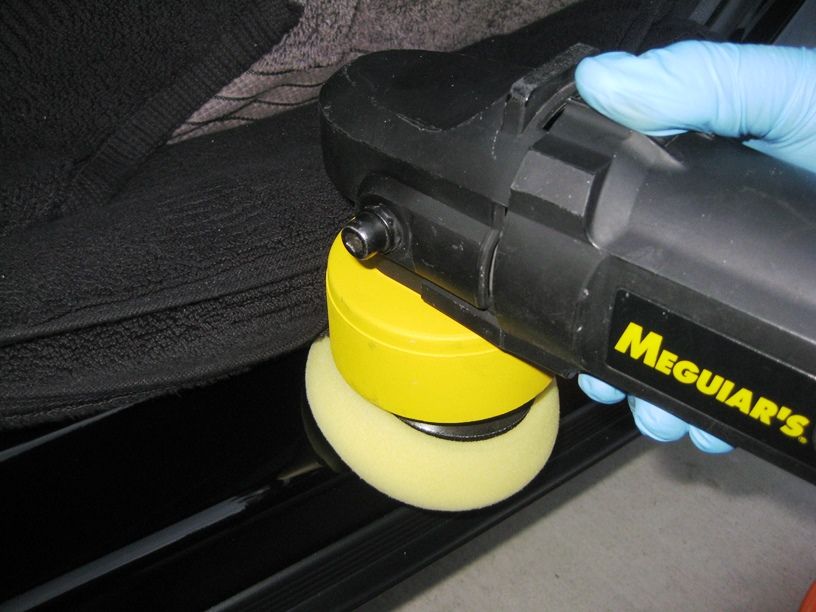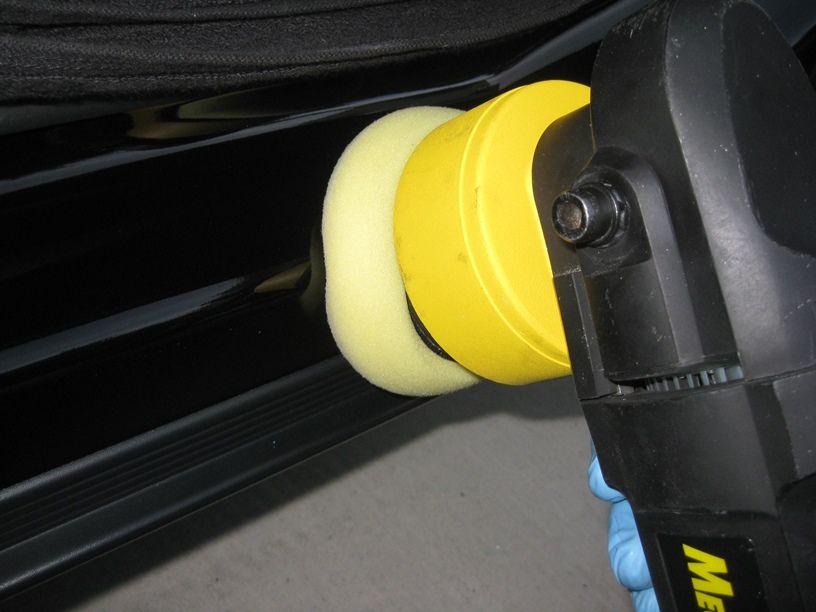 Here are the results after buffing off the polish residue with a clean microfiber towel. The one deeper scratch on the top of the sill will have to be wetsanded and buffed out, but overall the process worked to my satisfaction. :smileup: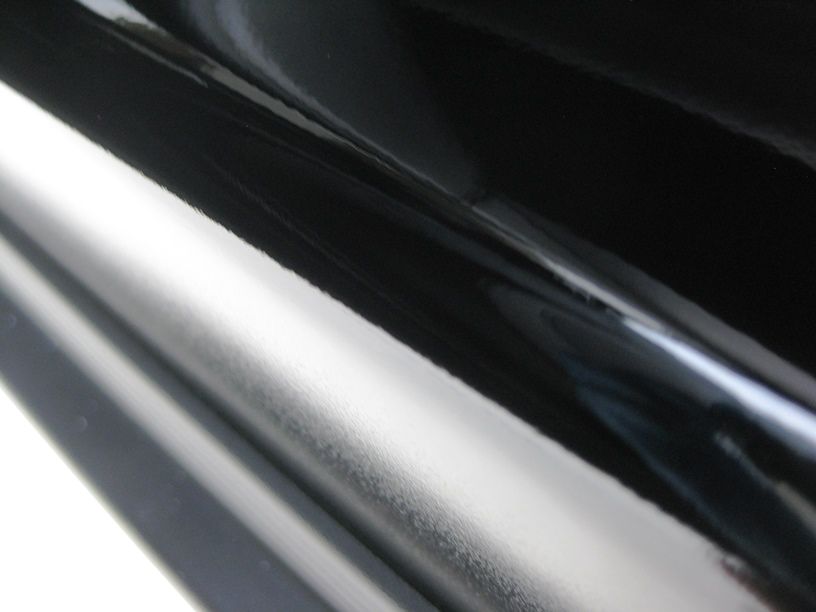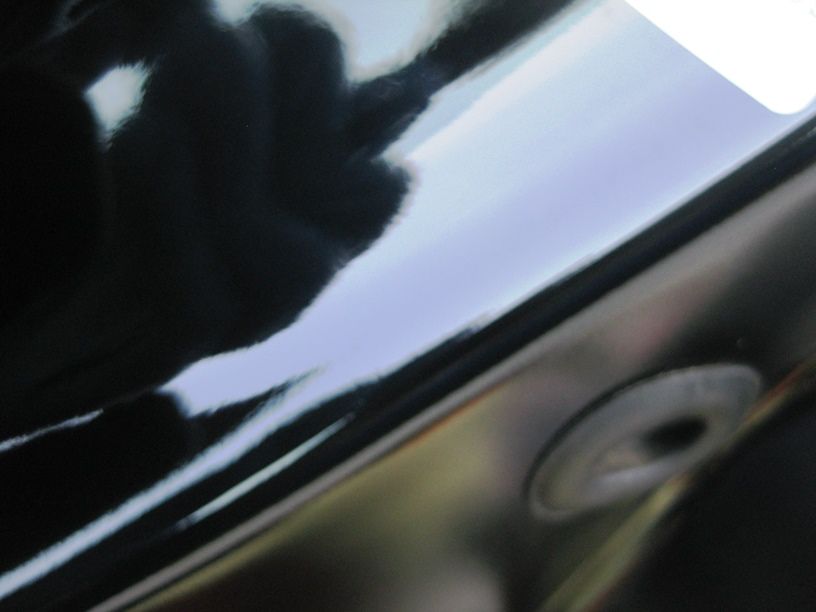 Now I just have to take car as to how I enter my Challenger, or buy some door sills to protect the edges.