·
Mopartial to Challengers
2013 Dodge Challenger R/T Classic
I arrived early this morning for Mass so I could park in a good space and not have to worry about the crush of the CEO church-goers that show up every Easter (not judging, just observing). I found a perfect, wide space at the far end of the Church parking lot near the parish offices. I was a 1/2 hour early (planned) so I settled back to listen to some music and catnap a bit. All of a sudden I hear doors slamming. I looked over and saw an old Ford Escort parked a little too close to me with a guy about 10 years older than me opening the rear passenger door. I got out of my car as the guy and his wife joined another couple and started heading into the Church.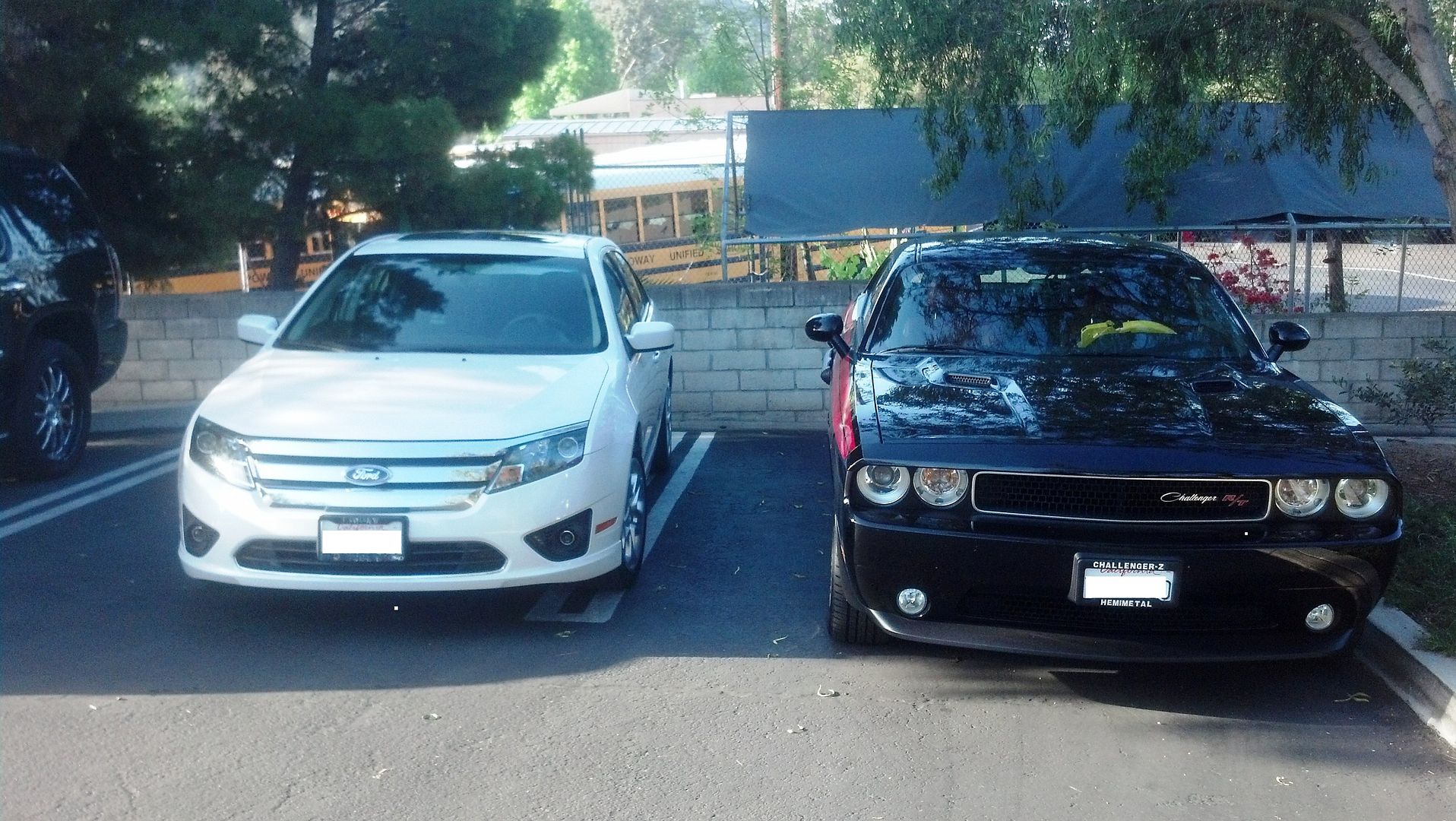 Nice. Right? I immediately thought of Susie's thread with the scratch product commercial. I swore a half oath (sonofa...) didn't finish it because, well heck, it was Easter after all. I simply broke out my Doorshox and put it on my passenger side and went into Mass.
After Mass ended, I returned to my car and saw the two couples standing in front of the cars chatting. I walked to my Challenger and I saw one of the guys gesture at me and then my car. He wasn't the owner of the Ford, but he and his wife had earlier accompanied the couple that did own the Ford. "Is that your car?" he asked
"Yes it is" I answered. He pointed again at my car. "What's that thing on the side?"
"It's called Doorshox. Prevents door dings" I answered. "When a car parks too close to mine, (I motioned my hand towards the Ford) I break them out."
The man paused, and I had the feeling he wanted to say something more, which he did. "Doesn't seem very Christian to me." he muttered, not even looking at me. I hesitated, wanting to come back with a snappy retort but, heck, it is Easter after all. Instead I smiled and said, "Neither is disregarding another man's property. But I think it is Christian to take precautions to prevent a parking lot confrontation, don't you think?"
The man dismissed me with a wave of his hand and I got in my car and took off, remaining confident that I had maintained the spirit of Easter. :smileup: