Discussion Starter
•
#1
•
I've been reading all I can find on the Forum about taking the 5.7 to this level. There's some helpful stuff posted here and I'm hoping to see if anyone might update their thoughts on the Mopar Stage 2 upgrades.
I'm not interested in swapping our car for a Challenger with a larger engine option, am not interested in DYI performance bolt-ons, or aftermarket equipment, am concerned about continued reliability, and am concerned with maintaining remaining factory warranty/extended warranty on our 2019 R/T which has 29,000 and something miles on it at present. Seems like a Scat Pack performance kit is an option to consider, just for more fun and frolic. Have recently discussed doing the Stage 2 with the local Dodge service department, but am seeking some Forum discussion before making a decision.
In one thread on the topic I read
cdahI383
's encouraging statement:
"Stage 1 or 2 make sense. Stage 3 is kind of overpriced IMO."
I also enjoy following
RyzRT
as he's always a good read here with posts both educational and sensible. If y'all have any other members here who are good at sharing please let me know.
Does the Stage 2 package with no other modifications add a noticeable measure of performance fun?
Does the Stage 2 package cause significant gas mileage degradation?
I wouldn't enjoy this happening to our car.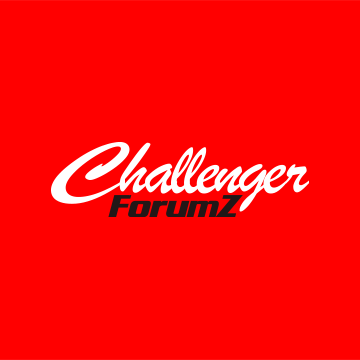 In Midwest City, Oklahoma, I had the Stage 1 exhaust, Stage kit, and the SRT headers and midpipes installed. The matched a quote from Steve White Motors. Said 2 days, took 12 days. Then I picked my car up yesterday, they tried to raise the price 3,000 more dollars. Also, theu were unable to weld...
www.challengerforumz.com
And then there is this.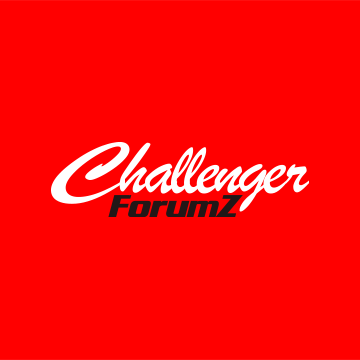 so as the title states....if the Scat pack stage 2 & 3 is prohibited from the street/highway how do people get them to pass emissions? Plus, if you get them installed at the dealership with the stage 3 PCM does the VIN get updated to SCat stage 3, if so wouldn't that stop you from being able...
www.challengerforumz.com
Current events have me concerned about regulation and American liberty.
Realistically, our R/T putts three blocks to my wife's office and back five days a week, putts to church across the street from her office on Sunday, with occasional putting around to the post office and local grocery store in our small town, all within four blocks of our house. It may only do this duty for weeks on end, but because our central Texas town is remote we also make highway runs from 30 to 75 miles with some frequency. Also, one of our children lives 165 miles away and the other lives 865 miles away (with grandchildren no less) so various road trips are regularly taken. On the road trips there may be a ranch truck, a granny in a pokey vehicle, or a semi that requires passing. There are also acceleration requirements that present themselves in regular Dallas/Fort Worth driving.
For instance, we were heading into the Dallas/Fort Worth area just yesterday and it was determined that two long semi's needed to be passed at a spot on a lengthy stretch of two lane farm-to-market road leading out of our town, one which has limited passing lane capabilities. The R/T safely accomplished the pass in fine enough style, but I could have wished for just a little bit more "starch in its drawers" to have bettered tackled the chore of two semis at once.
On the regular trips we make to Nashville, the car has
claimed
average trip economy as high as 31.2 mpg for the journey. I don't believe it, but that's what the thing says. Worst Nashville trip we've experienced was 28.9 mpg. It does cost much less to run the R/T on the 865 mile journey than it cost us with our previous car. My wife doesn't like it when I drive for economy on our road trips saying that: "
you get a Hemi and you drive it like a grandpa
."
Yeah, the R/T could realistically be said to be obscenely overpowered as it is on the one hand, but it'd also be fun and nice to have a bit of added pizzazz just 'cause.