Discussion Starter
•
#1
•
Driving home last week on I-696 I heard a big thud! Thought something had hit the underneath of my car. Didn't notice it until the next day, but something had come up and scraped my passenger side fender pretty good. :SHOCKED:
Think it might have been a rock or something that flew up from someone's tire. It was a small scrape, but right down to the metal! It was too big for touch-up paint too. So I had to take it to a body shop.
Called up my insurance company, and it turns out one of the better body shops around my area is one of their direct service places. If anyone is in the Metro Detroit area and needs body work, I highly recommend Rony's Bodyshop in Taylor on Allen Rd.
So I drove it there Monday afternoon and picked it up today after work! They did an awesome job, you can't even tell anything even happened. :smileup:
Just have to wait 30 days before I can wax that area, which will kill me! Haha! Glad to have it back and looking good again. Only cost me $100 out of pocket for my comprehensive deductible, well worth it!
My garage is happy again and so is my Nova, it was getting lonely all by itself in there!
Couldn't stand looking at that nasty scrape on my nice clean Challenger!
Here's a few before and after pics...
BEFORE: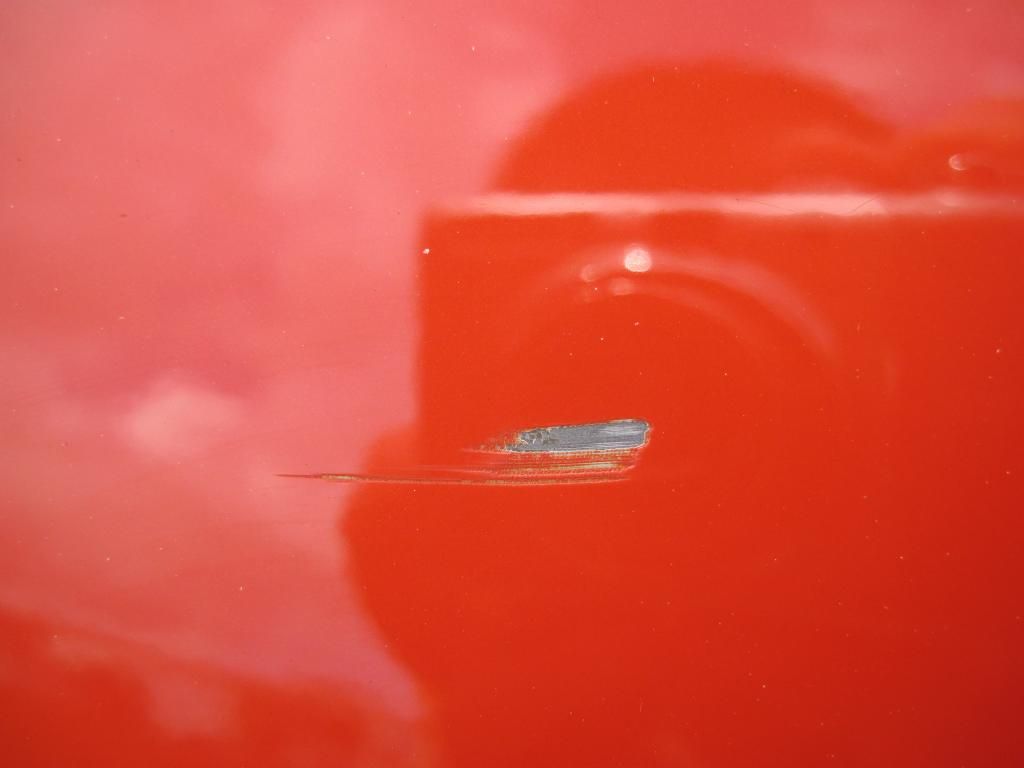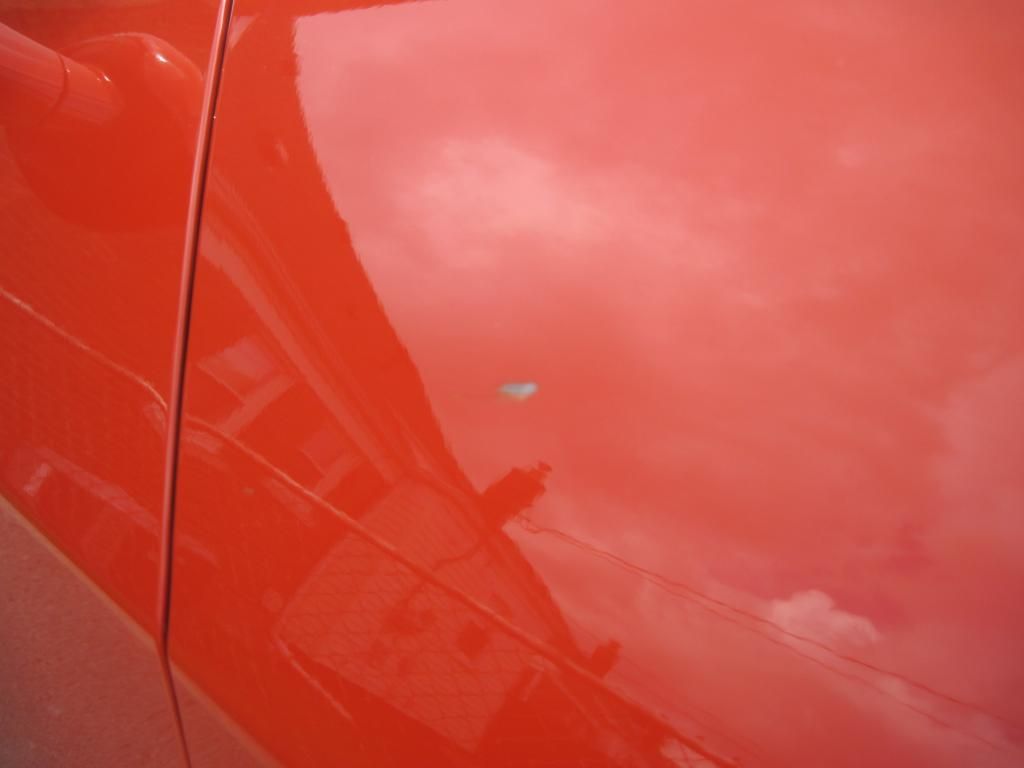 AFTER: