Discussion Starter
·
#1
·
Hey wassup good people,
I own a 2018 Dodge Challenger GT. Yea I know, "AWD bro?" lol. Thing is I live in the 5 boroughs of NYC (Brooklyn to be exact
) so I need that tire work on all sides to help me during snow season.
Anyway I always have seen these forums but never joined until I got my baby Nikki (that's my Challenger's name). It's Mopar or NO CAR now! And of course I have an issue. Since a few accidents where I was hit (once was on Superbowl Sunday maaaaan!🤦‍♂️) and got short stopped on as of most recent, I've been diving into DIY work because I love using my hands and these shops are 🤬 shifty and money hungry. So now that I'm in a peaceful place I'm working on things myself and have been purchasing parts one by one.
The issue I have though, has been persistent since my first accident. This roaring noise coming from the front right side of my car. Also it's leaning on that side as well. After much research on parts and DIY videos on YT, I purchased a wheel bearing and spindle nut for that front right side. I'm not 100% sure what the correct size socket but I got a 36 mm recently after seeing a video on a 2019 Challenger.
The last forum I checked said something in the same ball park of what I already found out here at this link below👇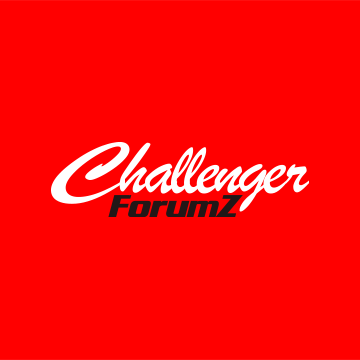 Anybody know the size of the front spindle nut and torque spec? 08 srt
www.challengerforumz.com
They were saying the solution was discovered at the dealer shop and it was to tighten the spindle nut. Now I purchased a wheel bearing and a new spindle nut so hopefully I don't have to use them and I can return for other parts 😬. But not to get too far ahead of myself, I wanted to ask the community for a more updated response you know? So yea, any weigh-in on this issue is welcome of course. But all in all thankful to be apart of a community now with like-minded individuals because I will NEVER go back to another car 😤😈
Stay frosty everyone. Peace
"My Challenger Is Life, therefore Life Is Challenger!"