·
Slower Traffic Keep Right
Discussion Starter
·
#1
·
So today seemed to be a good day to change out my spark plugs. I ordered OEM replacements from the local dealer... I gapped them last night. Used a 10mm socket on the coil packs. I did not disconnect the coil packs from the wiring harness, and I only did one cylinder at a time. I had a magnetized 5/8s socket (flexible) with a few different extensions.. I hit each plug with anti-seize and each boot with a dollop of die-electric grease... Now here is the bonus info.. The plugs (pictures below) have been subject to a tune or two from Hemifever... for the last 10K miles or so... So those of you who are contemplating a tuner, I think you can tell the 5.7 and its stock plugs handle the tunes quite well for sustained periods.. For you old grizzled hemi hot rodders... well, you probably already knew this... lol....
Passenger side plugs...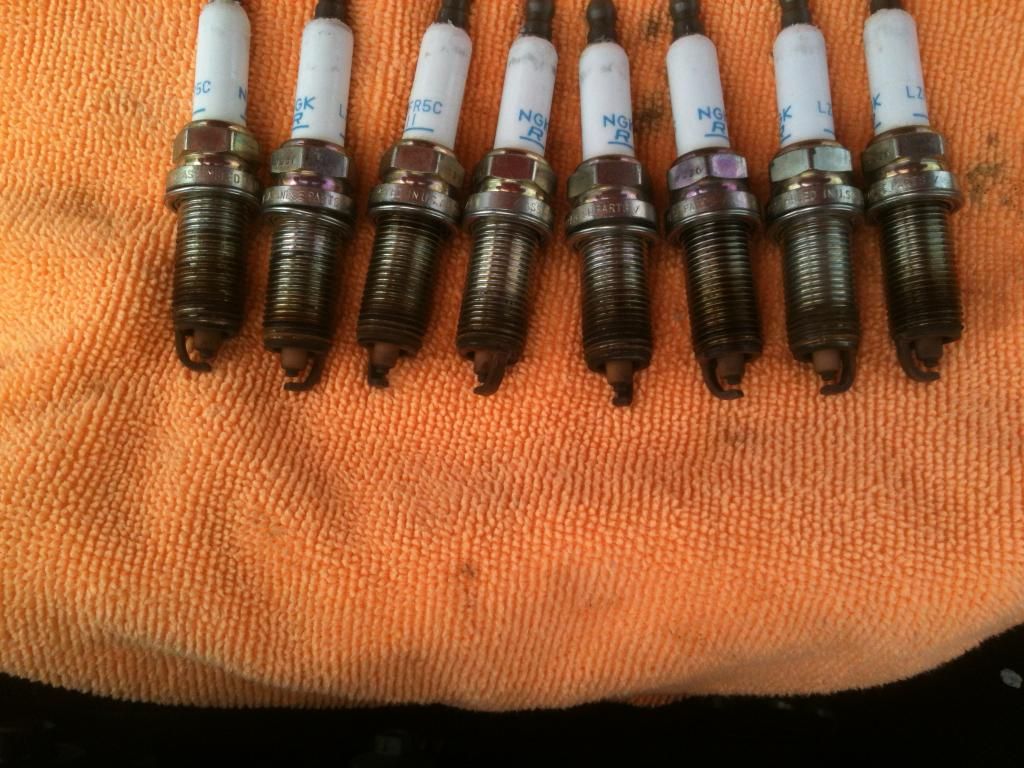 Drivers side (on top)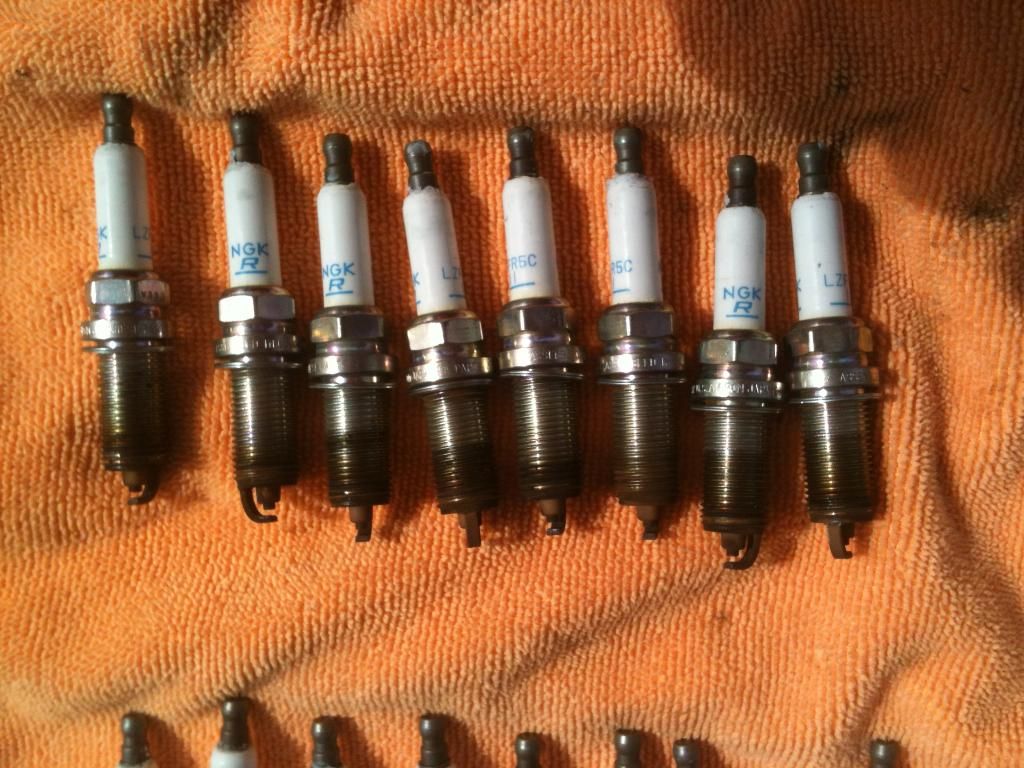 Close up - all plugs pretty much looked the same....