From Torque News -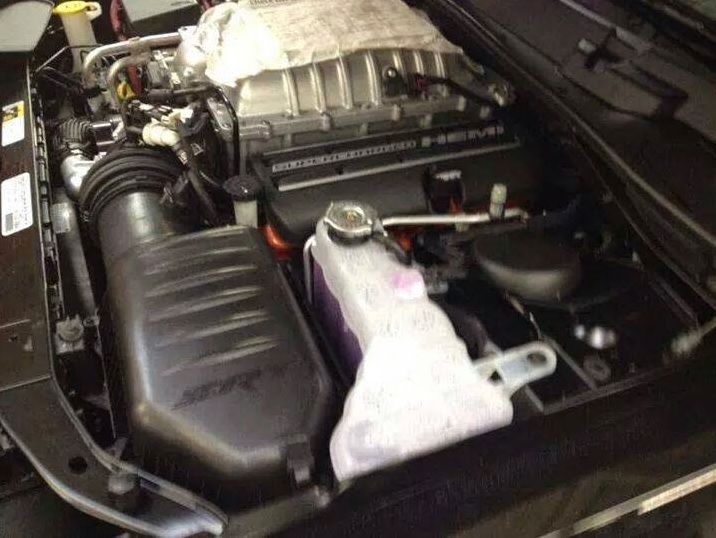 On Tuesday we looked at a picture of the Hellcat Hemi engine that will power the next generation SRT Challenger sitting on a factory engine stand from our friend The Mopar Man and today, The Mopar Man has new, spicy shots of the Hellcat Hemi in the Challenger's engine bay along with some spy shots showing what we believe to be the new SRT Challenger.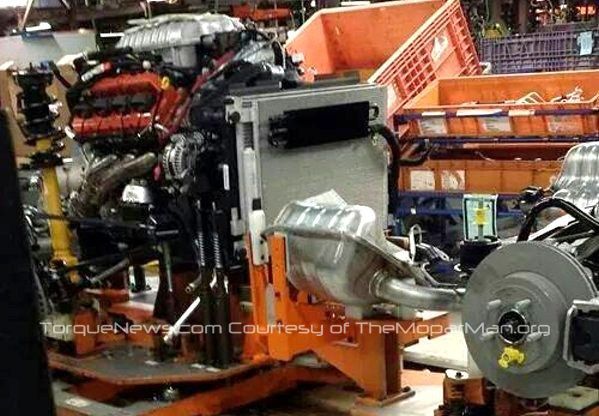 While some images have caught what is believed to be the new Hellcat Hemi under the hood of a Dodge Challenger test mule, this image appears to be the first full engine image that we have seen of Chrysler's new 600+ horsepower supercharged Hemi.
Also more shots from
The Mopar Man
on his website.
Looks pretty convincing to me!