·
Mopartial to Challengers
Discussion Starter
·
#1
·
I replaced the center caps on my wheels today with a product called Staticaps. While I initially was drawn to this product because the black caps with red R/T lettering matched my Challengers paint scheme. I also like the idea that while the wheel rolls, the Staticaps do not, hence the name. The aspect on my center caps will always be rightside up.
First I had to remove each wheel to knock out the existing OEM caps. This gave me the opportunity to try out my new TruFlate electric jack. When I moved last December into my current residence, I had way too much garage stuff and I had to lose some of my larger items, including my floor jack from Harbor Freight. I bought the TruFlate after watching the product in action and was impressed with it's stability and power. The jack plugs into one of the Challenger's power adapters and the cross cut head notches perfectly into the Challenger's jacking pinch welds. See my video below
https://www.youtube.com/watch?v=wvPhfQeGTQE
To knock out the center caps, I bought a rubber mallet and a hubcap tool with a large rubber knob that looked perfectly sized to the diameter of my OEM center caps.
I draped an old towel over a 5 gallon bucket so I could rest my wheel face down while I punched out the OEM caps. The towel was to protect the clearcoat on the face of my wheels, but I also hammocked it a little to catch the OEM caps as they goit punched out. BTW, in the ensuing photos, my wheels look like they really need a polishing. That's because they really do need a polishing. That job comes up next
I thought the hubcap tool was a good idea, but the crowbar portion prevented the rubber knob from laying flat inside the cap. So I turned the tool around and fitted a rubber glove over the handle and tapped on the rubber knob with my rubber mallet. Worked effectively well!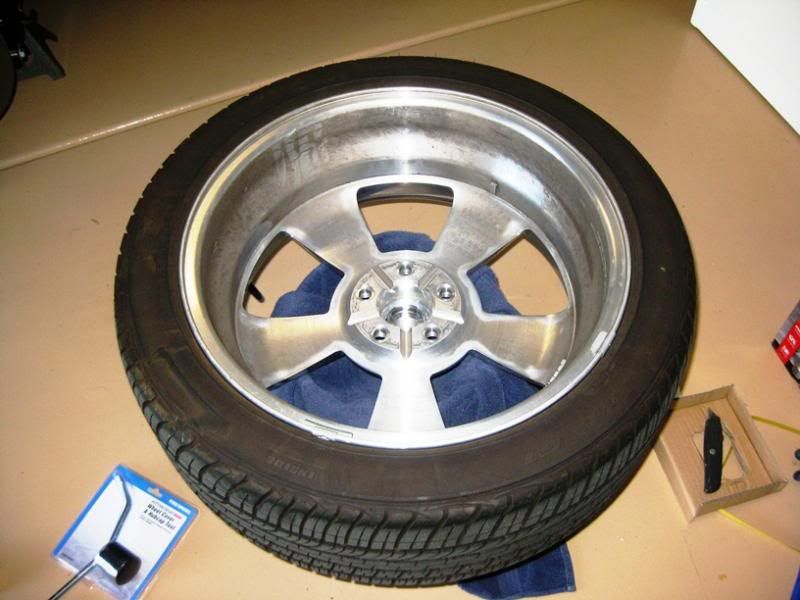 Next came the installation of the Staticaps. Nothing to it really, slight pressure from the palm of my hand and the caps popped in and locked into the center hole. Just one caution, unlike other custom caps from B/T, these do not secure with screws. I may jury-rig something together later on to secure these caps to the wheels, but someone with a trim tool and a little patience can remove the Staticaps as easily as they could the OEM caps.