·
Mopartial to Challengers
Discussion Starter
·
#1
·
Thought this might be a fun thread (inspired by majorchally's recent thread
Trunk storage mods - build or buy?
). Posting photos of what's in our Challengers' class-leading, massive trunks. While trunk loaded sound systems are always impressive, this is meant more for trunks used as traditional cargo space. But of course all posts are welcome.
Here's mine: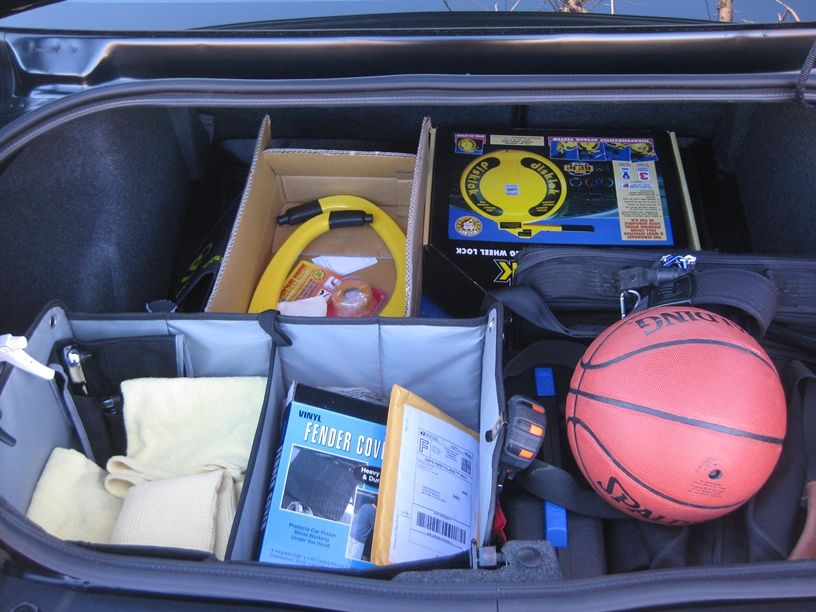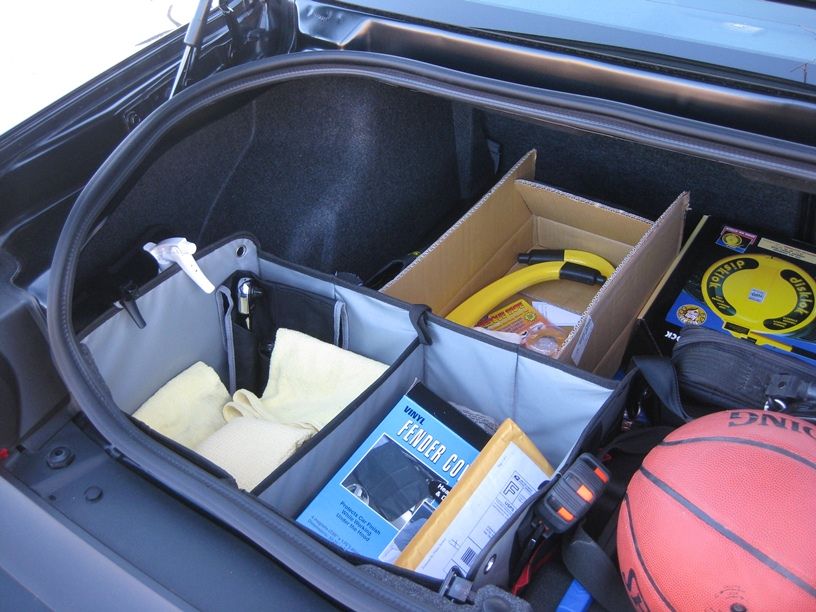 In the back are my security devices. The claw looking thing on the left is a wheel lock called the PitBull Tirelock, the DiskLok next to it is a steering wheel lock.
Towards the front of my trunk is my trunk organizer containing microfiber towels, a socket wrench kit, fender cover, other small tools I use frequently, and two different bottles of Meguiars detail sprays hanging on the side. Under my basketball is my gym bag, and sandwiched between my trunk organizer and gym bag is my electric jack. My laptop bag (I'm an IT admin and wherever I go, so goes the laptop) lies between the DiskLok and gym bag.