·
Mopartial to Challengers
2013 Dodge Challenger R/T Classic
While attending (and participating) Mopar night at the Cruisin' Grand car show last Friday, I snapped dozens of pics of classic 60's and 70's Mopars. I also took the opportunity to take some photos of some of the more creative vanity plates personalizing these Mopars from yesteryear: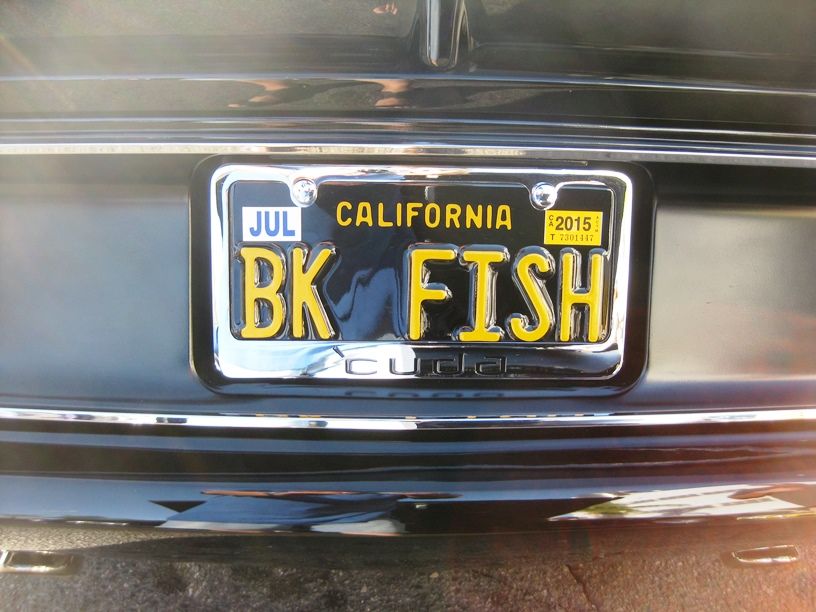 An all blacked-out Cuda
AAR Cuda
3rd Cuda in a row. Anyone care to guess the year?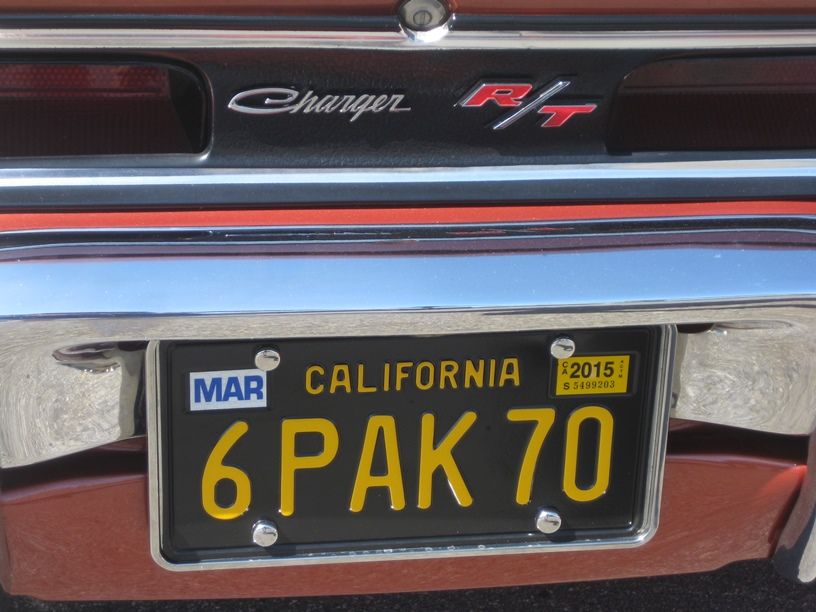 Ahhh, our first Charger in this thread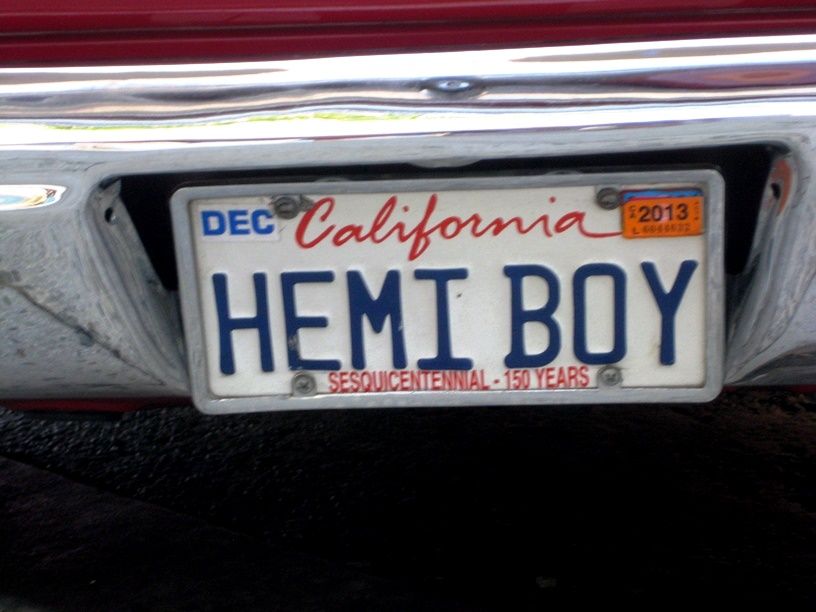 If Moparmom is still undecided about using HEMI GRL, here's her opposite number in SoCal.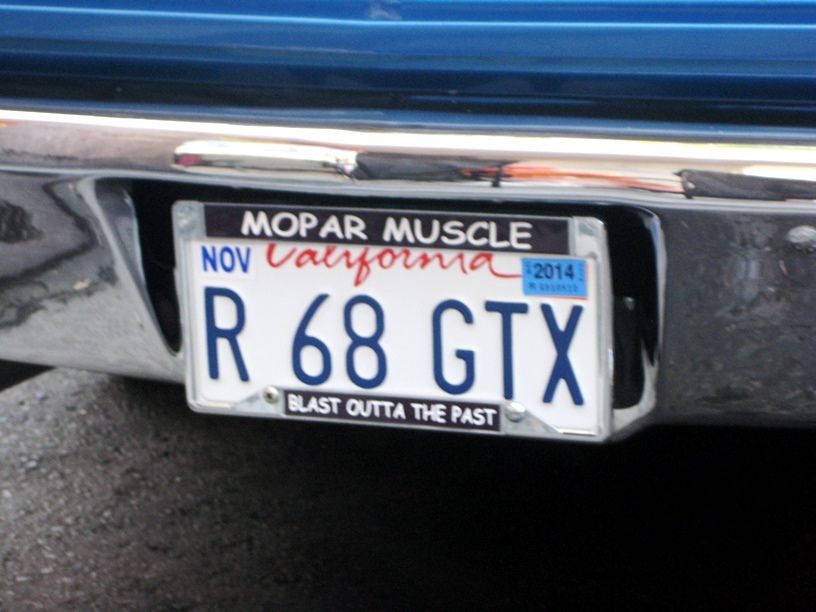 This GTX is owned by our very own Z member, Crazy Old Guy (Jeff). I have a full up photo of Jeff's GTX in my photobucket slideshow
Mopar Night at Cruisin' Grand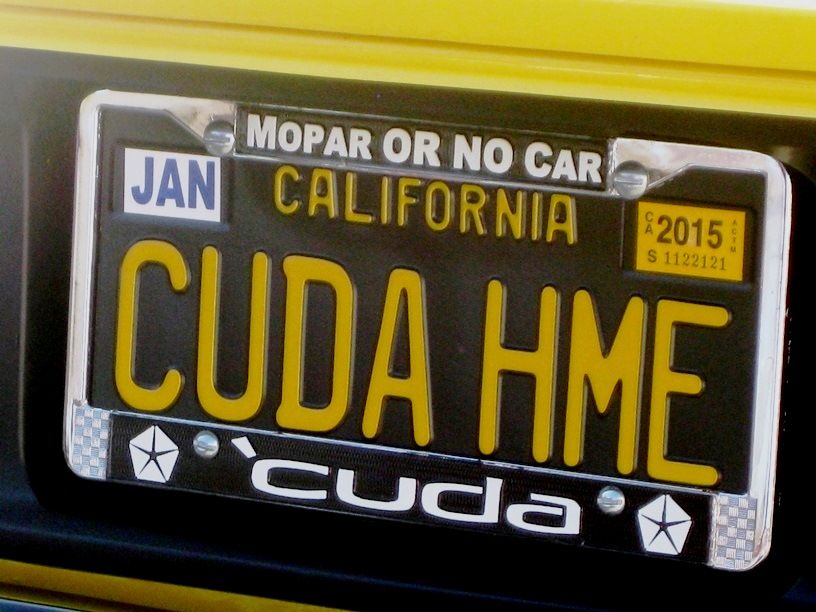 C'mon. You knew you hadn't seen your last Cuda vanity plate in this thread...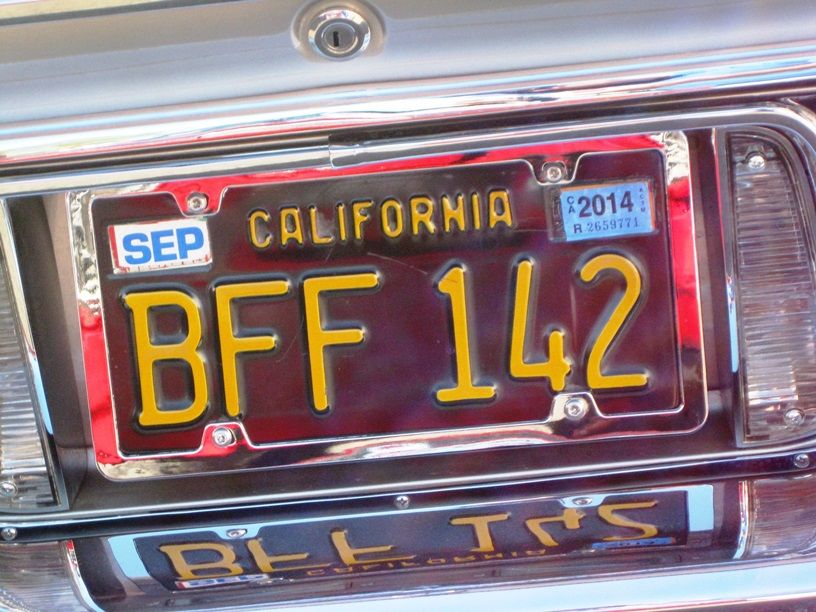 OK, not a vanity plate. But how many of us consider our Challengers to be our automotive BFF's?