Discussion Starter
·
#1
·
The waiting is over...my baby is finally home. I can not speak yet of from a cold start...but NO Hemi Tic anywhere to be heard.
Paint is perfect as far as I can tell so far...but lets get right to the REAL stuff. This thing has power like nobody's business when pushed....but could almost be passed off has a luxurious...well manured touring car if not for the siren call of the exhaust note constantly calling for...MORE!!!!!...LOL The new interior is like coming home to dinner in your easy-boy after a hard day at work and is SOOO much better than I imagined. All the new tech stuff is going to take me weeks to figure it all out...but so far the back-up camera and dual climate control is way up there on my favorites list. Also...I just can't get over how much better this shifter is compared to my 010. Which brings me to full throttle shifting. This is going to take me a bit to get used to. This engine pulls so hard and so fast that not hitting the rev limiter in the first 3 gears is almost impossible.
I could go on and on but I think the best way to sum up the total package of looks...funtion...and power is to say...this is what I always thought a Challenger should be!!
These first pics are my very first look as I came through the showroom into the service area.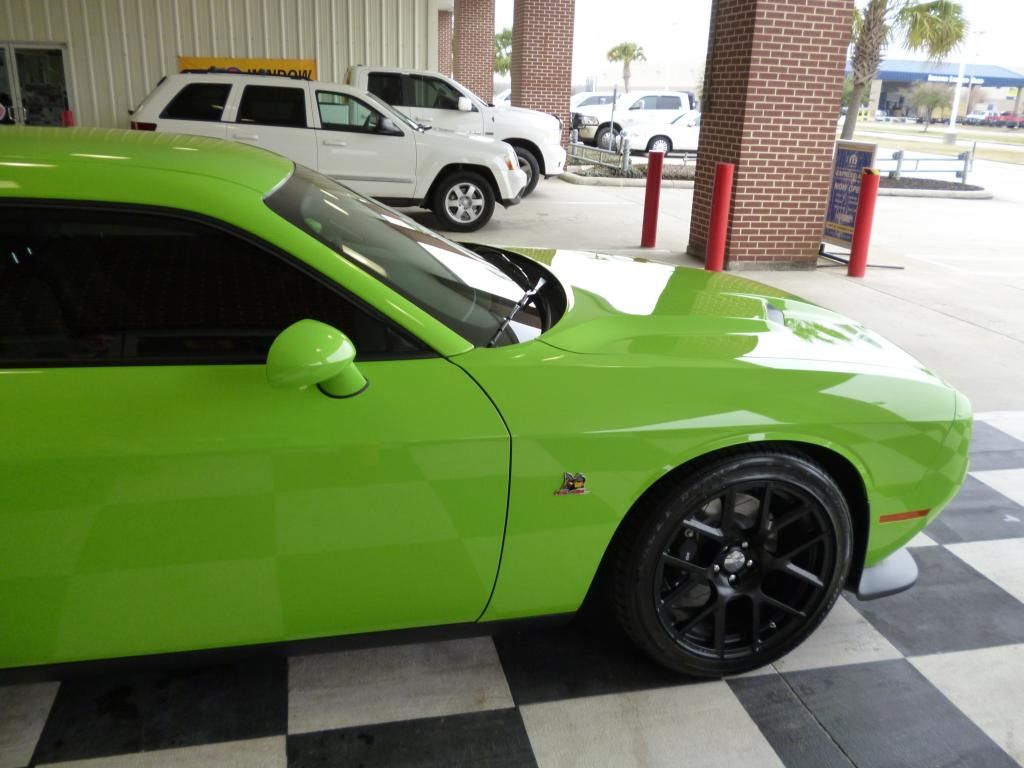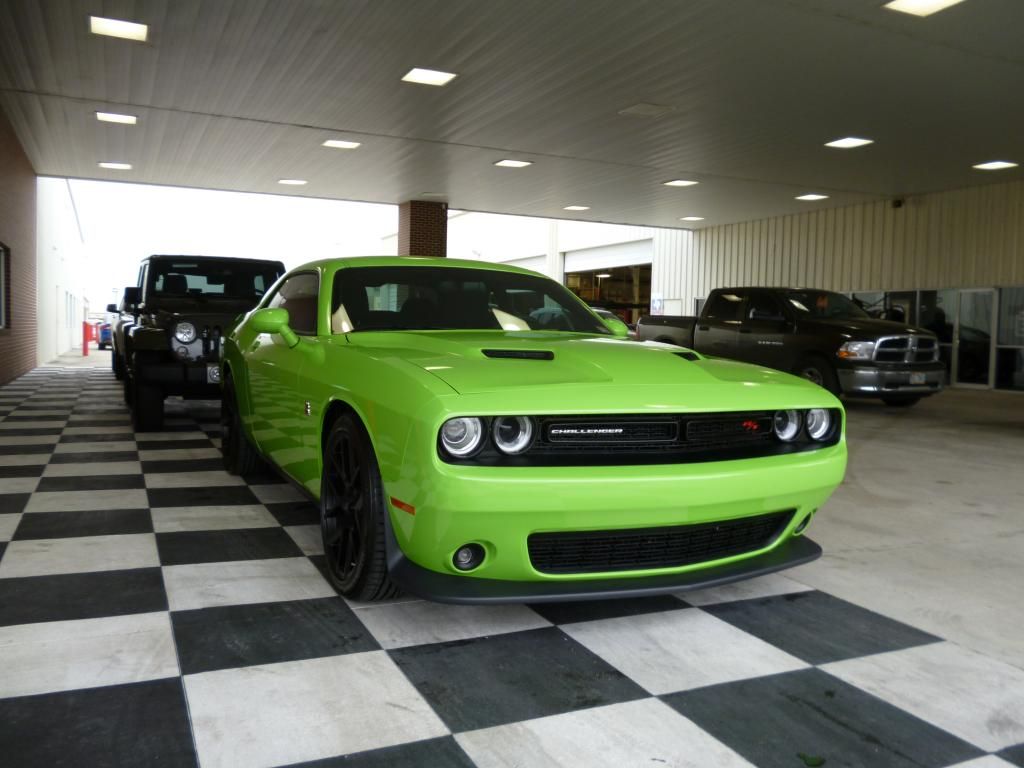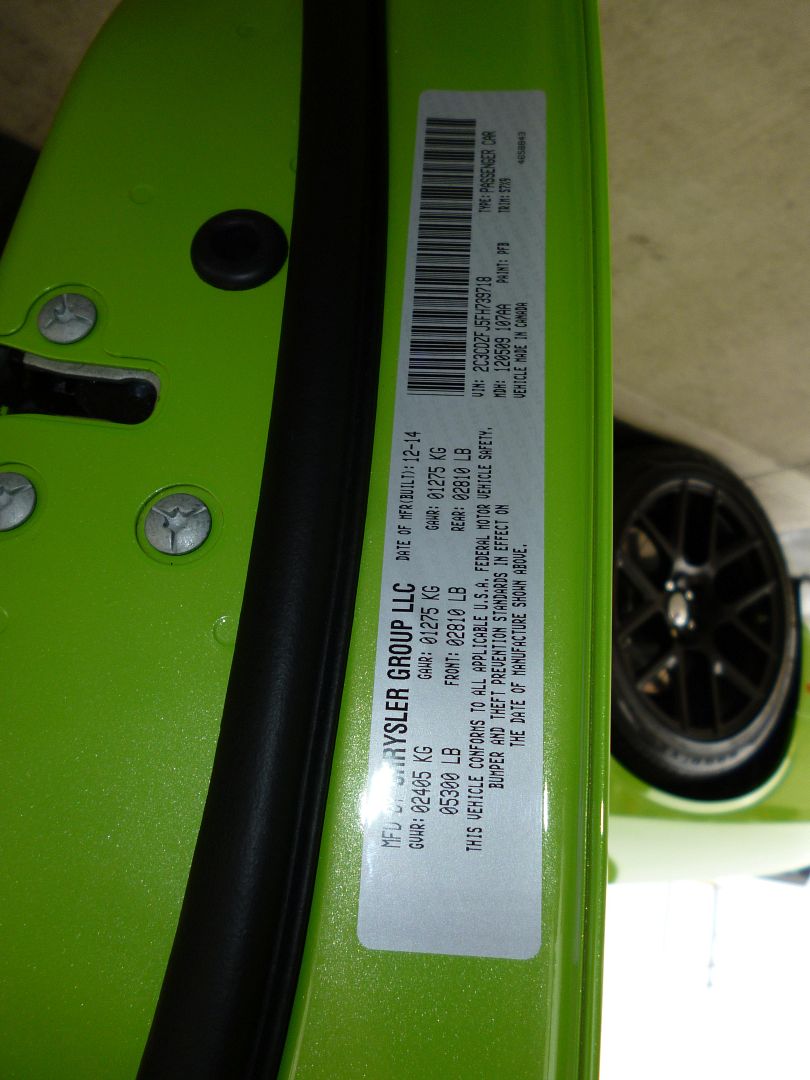 This is a shot of Cindy with Ricky... the poor sales guy who had to endure this ordeal with me...LOL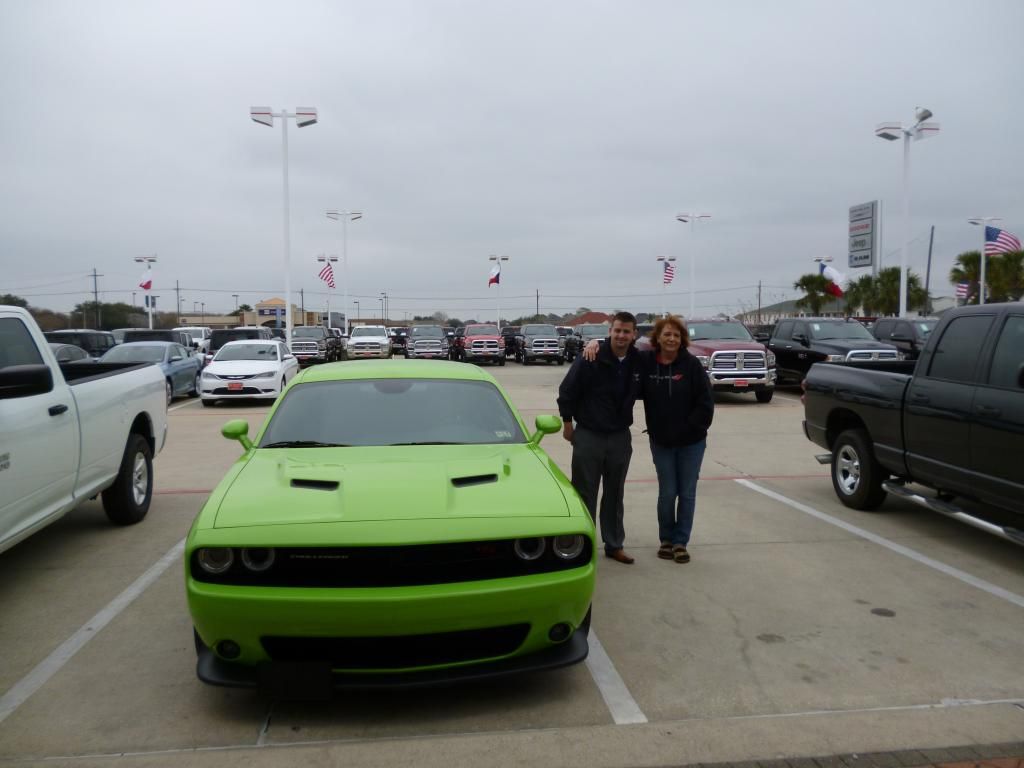 Kind of funny thing...3 different customers at the dealership tryed to buy this car just in the time I was there till I left the lot. All the way home people kept stareing and pointing with one guy in a Dodge Ram almost going off the road taking pics with his phone at 75MPH...LOL I know I owe ya all more pics of the interior and stuff but it really has been a long day for me so here is a parting shot till tommorow or whenever I can get to it. I want to once again thank everyone who took this journey with me...ya'll are the best...and thank Dodge for building this awesome car!!
:smileup: